200-year anniversary of Lobmeyr
14.03.2023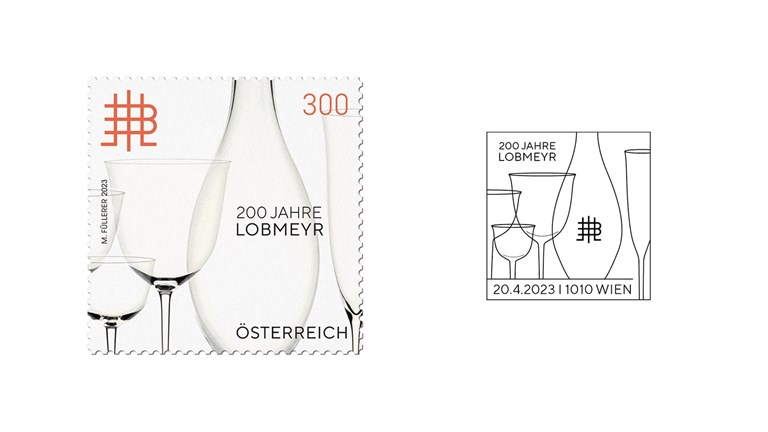 For 200 years, the Lobmeyr family business in Vienna has been producing glass products of unsurpassed quality.

The company was founded in 1823 by Josef Lobmeyr, Sr., and is now run by the sixth generation of the family. Josef's son Ludwig Lobmeyr co-founded the Museum of Applied Arts in 1864 and also created numerous classical designs himself. At the turn of the century, artists from the Vienna Workshop collective designed numerous pieces for Lobmeyr. The stamp motif, for instance, shows a muslin glass service by Josef Hoffmann from 1917.

Today, Lobmeyr designs exclusive lighting concepts in various styles and produces high-quality mirrors and hand-blown, hand-cut glass series, drinking glasses, vases, and accessories. The company pairs tradition and craftsmanship with technical innovation and internationally renowned design.
Value: 3.00 Euro
First day of issue: 20.04.2023
Stamp size: 35.00 x 35.00 mm
Graphic design: Marion Füllerer
Printing: Joh. Enschedé Stamps B.V.
offset printing
Quantity: 180,000 stamps on sheets of 50 stamps