150th anniversary of the Vienna World's Fair
25.07.2023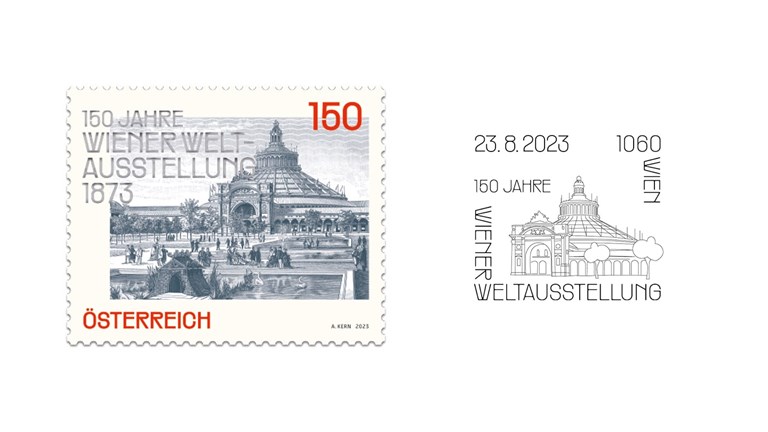 On 1 May 1873, the Vienna World's Fair opened its doors for six months and gave Vienna the opportunity to present itself as a cosmopolitan city.

A total of 35 countries took part in the exhibition, held in a German-speaking country for the first time. For this purpose, under the architectural direction of Carl von Hasenauer, a gigantic exhibition city was created on the grounds of the Vienna Prater with around 200 houses, pavilions, and large halls in which the exhibitors presented themselves and their products. The huge industrial palace was almost one kilometre long.

In its centre stood the Rotunda, the landmark of the World's Fair and the largest domed building of its time. In 1937, the Rotunda was destroyed in a fire; today, part of the WU campus is located here. Despite its high aspirations, the World's Fair was not a financial success, not least because of the stock market crash of 8 May and the cholera epidemic that raged in Vienna.
Value: 1.50 Euro
First day of issue: 23.08.2023
Stamp size: 40.00 x 32.59 mm
Graphic design: Anita Kern
Printing: Cartor Security Printing
offset printing
Quantity: 200,000 stamps on sheets of 50 stamps