Kiki Kogelnik – Dark Beauty, 1973: An important piece of modern Austrian art
18.01.2022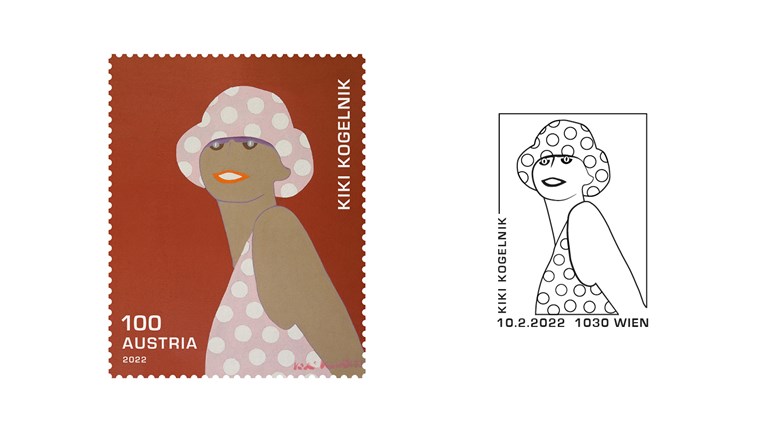 Born and raised in Bleiburg in Carinthia, the artist Kiki Kogelnik is one of Austria's preeminent artists of the 21st century.

She started studying at the Vienna Academy of Fine Arts in 1955 and became part of the avantgarde circle of Monsignore Otto Mauer and his St. Stephan's gallery. In 1962, Kiki Kogelnik moved to the US, where she met pop-art artists such as Roy Liechtenstein and Andy Warhol who were to greatly influence her artistic work.

However, she went on to develop her own style and created "Space Art" with vinyl cut-out "Hangings". In the 1970s, she critically explored the reigning image of women in her "Women" series.

In her later works, she depicted human bodies in an increasingly abstract and fragmented form. Her famous works include the "Venetian Heads" made of Murano glass which she designed in the 1990s. In 1997, Kiki Kogelnik passed away at the age of 62 in Vienna.
Value: 1.00 Euro
First day of issue: 10.02.2022
Stamp size: 30.00 x 36.00 mm
Graphic design: Regina Simon
Printing: Joh. Enschedé Stamps B. V.
offset printing
Quantity: 165,000 stamps on sheets of 50 stamps