Max Oppenheimer – Tilla Durieux, 1912
15.12.2022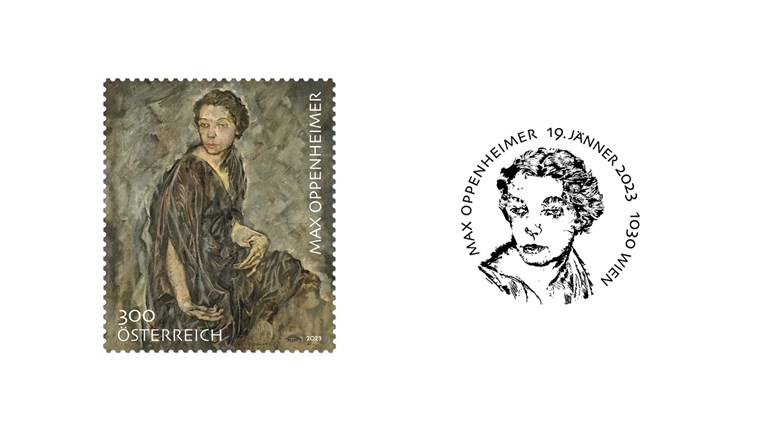 In his portrait of Tilla Durieux, Max Oppenheimer, a prominent Viennese expressionist, depicted a dazzling personality of the 20th century.

Tilla Durieux (1880-1971) was a legendary Viennese actress who was also politically active. Max Oppenheimer painted her portrait in 1912 and it is on display at the Leopold Museum in Vienna.

Max Oppenheimer was born in Vienna in 1885 and became acquainted with "Viennese Expressionism" via a circle of artists that revolved around Egon Schiele and Oskar Kokoschka. In 1911, he settled in Berlin and started using the artist name MOPP. Cubist elements increasingly influenced his art.

In 1938, the artist, who had a Jewish background, had to flee and lived in the USA until his death in 1954. He created numerous portraits – among others, he portrayed Egon Schiele while Schiele also portrayed him – and graphic works. Another main motif in his work was music.
Value: 3.00 Euro
First day of issue: 19.01.2023
Stamp size: 30.00 x 36.00 mm
Graphic design: Regina Simon
Printing: Joh. Enschedé Stamps B.V.
offset printing
Quantity: 180,000 stamps on sheets of 50 stamps