Maria Perschy: An Austrian actress in Hollywood
20.04.2022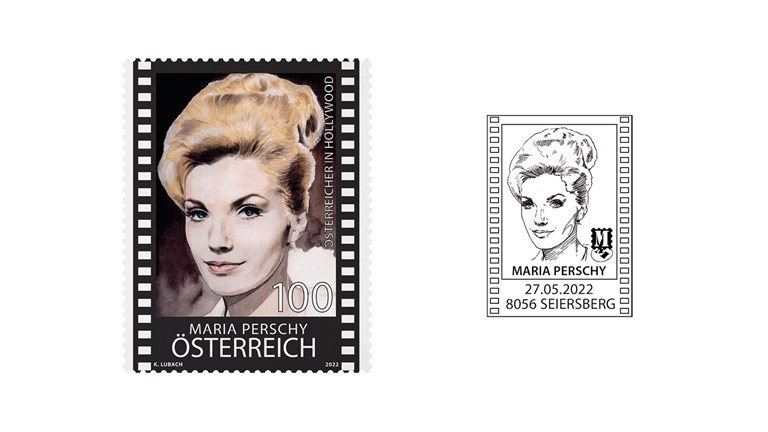 Maria Perschy was one of the few Austrian actresses to reach fame not only in Europe, but in Hollywood as well.

She was born in Eisenstadt in 1938 and moved to Vienna at a young age where she studied at the Max Reinhardt School of Drama. In 1958, she had her first success in the movie "Wet Asphalt" alongside Horst Buchholz who at that time was celebrated as the "German James Dean". The movie "Man's Favorite Sport?" with Rock Hudson was her breakthrough in Hollywood.

Despite a severe burn injury she suffered while shooting a movie in 1971, she was able to continue her career and also appeared in several European film productions. She worked in a variety of genres, often embodying ambivalent roles. In the 1980s, she returned to Austria and appeared in theaters and TV productions. Maria Perschy passed away in 2004 and was laid to rest in her native city of Eisenstadt.
Value: 1.00 Euro
First day of issue: 27.05.2022
Stamp size: 32.50 x 40.00 mm
Graphic design: Kirsten Lubach
Printing: Joh. Enschedé Stamps B. V.
offset + varnish
Quantity: 360,000 stamps on mini sheets of 10 stamps