Customer data visualisation
The penetration analysis will give you a detailed overview of the geographic and socio-demographic distribution of your existing clients.

We will locate your clients based on their mail addresses and link them to the postcode or the delivery area in question. We will determine the percentage of households that is already part of your client base.

Based on these percentages, all postcodes and delivery areas will be divided into five groups identical in size (quantile). A visualisation on a map will be provided, with a scale of very high to very low customer penetration.

In addition, we will provide an analysis of the top quantile as well as a comparison to the Austrian average.

The penetration analysis is available in combination with our address check service or as an independent service.

Example, map of Austria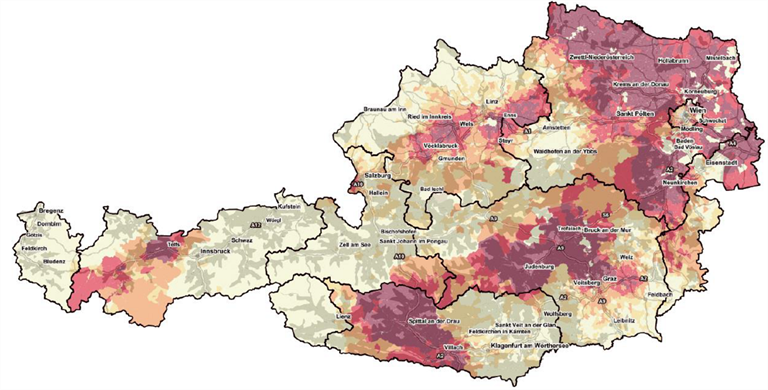 Do you have any questions or are you looking for ideas to make the very best use of our services at your business? Our experts at Österreichische Post will be happy to help. After we have received your inquiry, we will immediately get in touch with you to schedule a personal consultation.
Get in touch with us now!